We are baking the fresh bread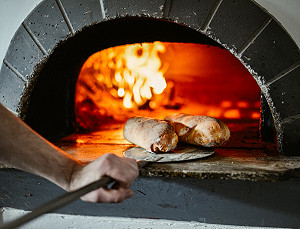 We bake the fresh bread every day.
Instead of the classical one we prepare also bread with tomatoes, onion or walnuts.
You can buy this bread as take away.
In the shop next to the restaurant, we also offer homemade sourdough bread and other types of pastries.