MENU
We have a special menu for take away and food delivery. You can choose from our offer HERE.
You can also choose from all kinds of pizza in our STANDARD MENU.
LÁSKOMINY - food in box
Now you can buy Láskominy - the freshly cooked cold homemade meal in a box, which you heat or bake at home. You will find instructions on each box.
Current offer
Spinach lasagna CZK 95
Chicken roll with spinach, dried tomato and mashed potatoes CZK 95
Chilli con carne with jasmine rice CZK 95
Roast beef with sauercream sauce and Carlsbad's dumplings CZK 115
Ducat buns with vanilla sauce CZK 95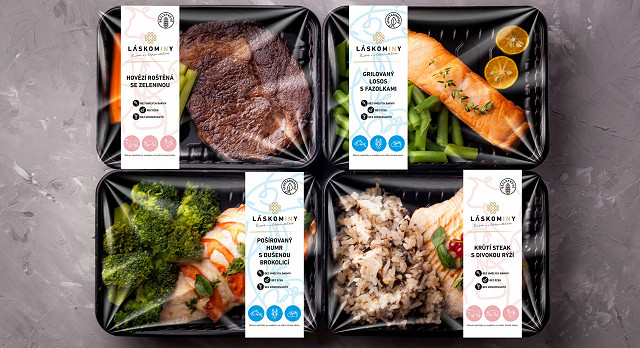 YOU CAN ALSO BUY
Canned beer Pilsner Urquell 0,5l 39 CZK
Coffee (beverage list)
Homemade lemonade (daily offer) 69 CZK
Wine - offer in special wine menu (20% discount for take away)
Sekt Louis Perdrier Brut 0,75 l / 250 CZK
Coca-Cola 0,5 l / 39 CZK
Mattoni mineral water (sparkling, still) 0,5 l / 30 CZK
Fresh homemade bread 35 CZK / 1 pc (Allergens: 1, walnut bread 1, 8)
HOW TO ORDER
The minimum order for food delivery is 300 CZK. Food delivery area: Prague 6, 17, Zličín and Motol. Food delivery is for FREE.
You can order dishes for take away delivery daily from 11am to 8pm.
Phone number: +420 602 346 728 or online, see the button at the top right.
We accept cash, credit card and meal vouchers (Sodexo, Chèque Déjeuner, Edenred and meal card "Naše stravenka").
ALLERGENS
If you are interested, our staff will inform you about allergens.